What is the VW People First Warranty?
Purchasing a Volkswagen can be a significant investment. That is why Volkswagen created the People First Warranty. This warranty provides peace of mind to car buyers, so read on to learn all about it.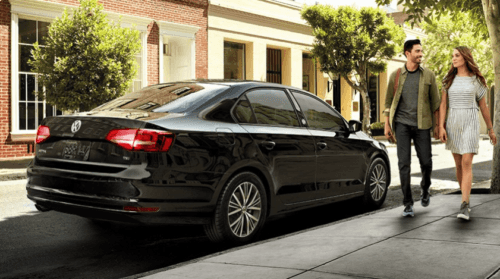 The People First Warranty is all about putting the customer first. Volkswagen is dedicated to providing its drivers with high-quality cars that are reliable, fun, and trustworthy. That is why the automaker created to People First Warranty, which is America's Best Car and SUV Bumper-to-Bumper Transferable Warranty.
Every single Volkswagen vehicle is designed with high quality in mind. The six-year or 72,000 mile (whichever comes first) New Vehicle Limited Warranty is Volkswagen's way of showing their confidence in their cars and SUVs.
If you sell your Volkswagen vehicle before the six-year or 72,000-mile mark, this warranty transfers to the next driver. Not only does it transfer to the next driver, making your vehicle more valuable to the purchaser, but it also won't cost you a penny to transfer the warranty coverage.
The People First Warranty covers the powertrain and several interior features. This broad coverage provides peace of mind to car buyers. If you're nervous about making a Volkswagen purchase, let this coverage reassure you that Volkswagen vehicles are designed with safety, comfort, and quality in mind. Know that if your vehicle encounters any problems related to manufacturer error, it won't cost you a penny to have these problems repaired. This is all part of Volkswagen's mission to put people first.
To get behind the wheel of a Volkswagen vehicle, make your way to Island Volkswagen. You can find our new and pre-owned Volkswagen dealership at 1632 Hylan Boulevard in Staten Island. You can also reach Island Volkswagen by phone at 855-602-0808. We hope to hear from you soon!
The People First Warranty in Staten Island