Volkswagen SUV Line Up
Volkswagen has been known for decades for its vehicles that take families wherever they want to go with an eco-friendly engine and a ton of safety features, as well as classic Volkswagen designs that have been loved for generations. If you are looking for a great family car, here are some of the cars from Volkswagen's lineup of SUVs.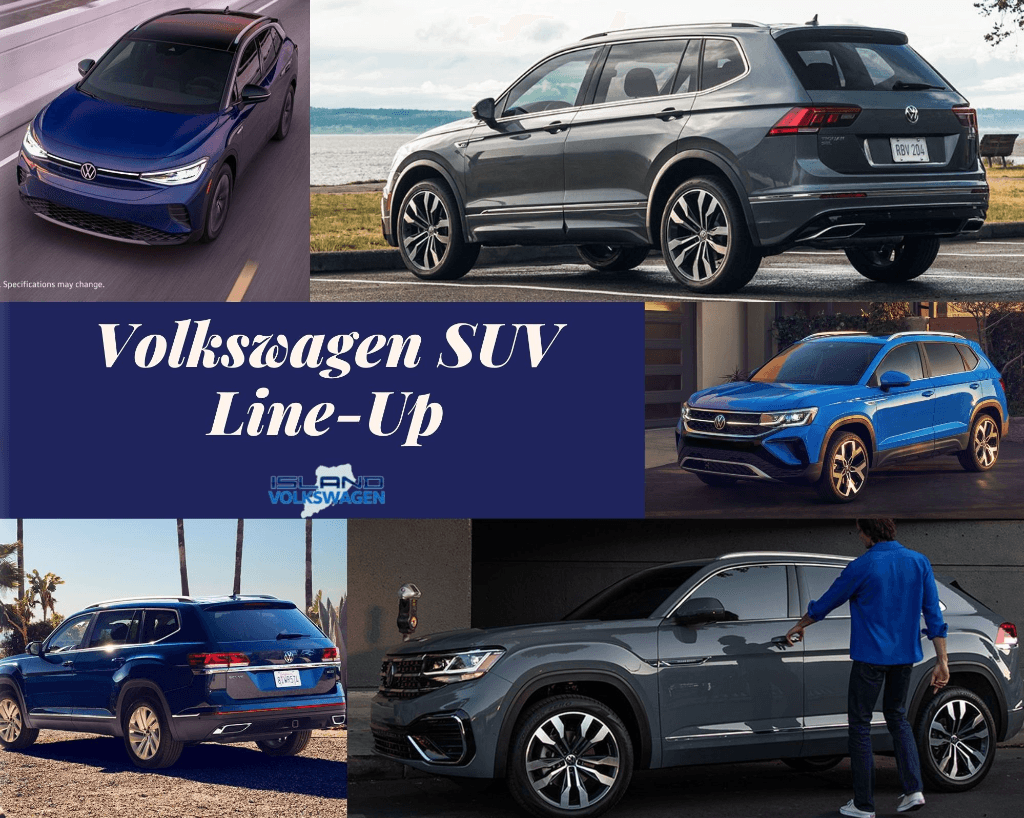 The Volkswagen SUVs
Volkswagen has come out with a mini-SUV that is all-electric. The ID.4 represents a revolution in Volkswagen technology. The new design features two motors for better all-wheel-drive handling and more power, which has been a complaint of electric cars in general. The range for the ID.4 has been estimated at over 250 miles, so you'll get a lot of drives in before you have to recharge.
If you're looking for something a little larger, you may want to opt for the Atlas Cross Sport. This mid-sized SUV has tons of cargo space and legroom, with a sleek profile and raked roofline. Customers have raved about the 10-inch screen information system and the power in the small engine that can give you over 200 horsepower. Not too sure about the Cross Sport? You may want to check out the even more refined Atlas.
Another entry into the mid-sized SUV category is the Tiguan. This SUV has optional three-row seating with Volkswagen's eye for tons of cargo space. The sporty looks and performance place this SUV at the top of the heap. You can use this SUV for business or for fun, it easily accommodates both.
When you're ready to buy your next Volkswagen, come in and see us. We're located at 1632 Hylan Boulevard, Staten Island, New York, 10305. You can give us a call to set up a test drive as well at 718.513.7500.
Contact Us