Volkswagen Reveals the New Taos SUV
The Taos SUV is the mid-SUV entry in the Volkswagen framework of automobiles. While it is not as large as some of the other SUVs, the Taos is positioned nicely to be a challenge in the mid-size SUV market. Here is some information about the all-new 2021 Taos.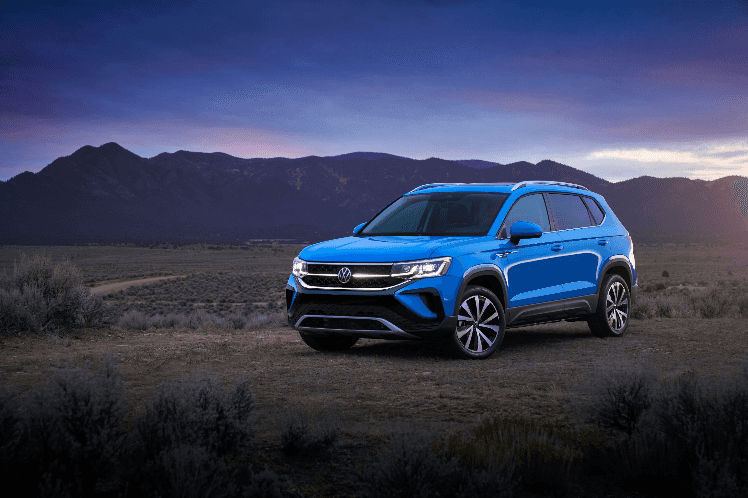 All About the Taos
Like all of the Volkswagen models, the Taos is designed to be clean and classical. The lines are spare but sensible. Although the Taos is a mid-size SUV, there are a lot of luxurious features to the Taos that makes it stand apart. The Taos has LED headlights and a higher-end trim line that can set it apart.
The engine on the Taos is a 1.5 liter turbocharged engine that delivers 158 horsepower and 184 pounds of torque to the car. The Taos also has all-wheel drive, which is a great safety feature for drivers who are concerned about safety. You can choose from alloy wheels that are 17,18, and 19 inches, which allows you to customize your car.
The Taos has an amazing interior. The cockpit was designed with the driver in mind, from the instrument cluster to the in-car wifi to the state of the art Beats sound system. The cockpit also has customizable features for your phone, so that you can carry the tunes and contacts you love in the car with you.
Many Volkswagen owners want to buy a Volkswagen for the safety features, and the Taos doesn't disappoint. Safety features include forward-collision warning and automatic braking systems, blind-spot monitoring, lane assist and lane-keeping, and adaptive cruise control. The Taos also has an adaptive front lighting system and high beam control for your car. Add it all up, the Taos is an exquisite SUV you need to look at.
Are you ready to take an up-close look at the new Taos? Why not give us a call at 718.513.7500? You can also come by and see us at 1632 Hylan Boulevard, Staten Island, New York, 10305.
Contact Us