Volkswagen Plans to Produce EVs in 2022
Since the advent of the first electric vehicles, its been apparent that the age of combustion-driven personal vehicles is drawing to a close. The all-electric club is set to gain a new member in the early 20s with the expected release of Volkswagen's first EV in 2022.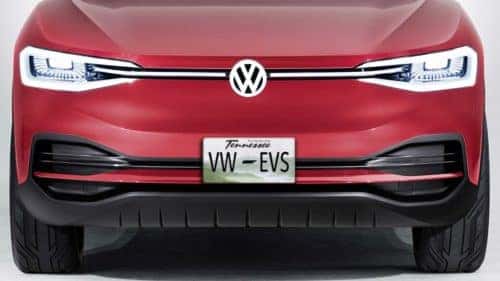 Volkswagen recently announced plans to expand its plant in Tennessee, sinking nearly $800 million dollars into the Chattanooga facility, with improvements expected to create over 1,000 jobs. Volkswagen has hopes to make Chattanooga the center of a tech revolution. Volkswagen Group of America CEO, Scott Keogh, had this to say, "We're known as 'the people's car' for a reason, and we plan to build EV's for millions, not millionaires."
The existing factory currently employs around 3,500 workers, who have produced just under a million Passat's and Atlas models since the plant's opening in 2011. The factory is also slated to begin production of a new model Atlas before the major overhaul begins.
The secret to Volkswagen's electric technology relies on something known as the MEB chassis, a flexible modular system that allows a single core to be re-used across a variety of vehicles types and models. The company has spent nearly $50 billion in developing this and related electric vehicle technologies, with projects currently slated out to 2023. Under Volkswagen's current timetable, the automotive giant will have sold a million EVs by 2025.
The future, as they say, is uncertain. Regardless of what may come, we can expect to see Volkswagen electrics cruising the streets within the next few years.
While we wait for Volkswagen's EVs, we are still pleased to offer their incredible lineup of vehicles at our Staten Island location located at 1632 Hylan Boulevard. Visit us today to discover Volkswagen, or you can contact us by calling 855-602-0808.