The VW Warranty Puts You First
Volkswagen has always been known to manufacture family-friendly cars that look and drive great. Late last year, the company announced that almost all of the new vehicles of 2018 sold in the US would include the protection of the People First Warranty. This is a six-year or 72,000-mile limited warranty for new vehicles. The most remarkable thing about this warranty is that if you sell the vehicle with the warranty active, it will be transferred to the new owner.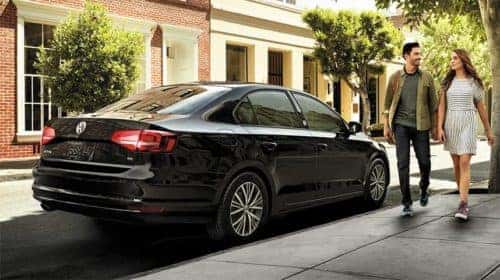 The warranty was initially offered for the 2018 Volkswagen Atlas and Tiguan, but it now covers several other models, such as the Jetta, Passat, Golf, Golf GTI, Golf Alltrack, Golf SportWagen, Beetle and Beetle Convertible.
The People First Warranty is significantly different from the basic warranty that vehicles normally come with. Other manufacturers offer either a three-year/36,000-mile warranty or a five-year/60,000-mile powertrain warranty. However, these warranties cannot be transferred to a new owner if the vehicle is sold. Unlike them, the People First Warranty offers six years or 72,000 miles of powertrain coverage for transmissions, engines, and all-wheel-drive systems.
Speaking on occasion, the vice president of sales and marketing of Volkswagen America said that the People First Warranty makes Volkswagen vehicles more attractive to shoppers and also reduces the ownership costs. Volkswagen has been rated several times as the world's leading carmaker, despite the controversies in recent years. Even though the company hasn't always enjoyed top spot in the US, the figures have been impressive. It has weathered many storms, but nothing has been able to kill it.
Volkswagen literally means People's Car. Even though the vehicles manufactured by Volkswagen are never cheap, they have offered other amenities to make the cost of ownership and maintenance easier. The reason why Volkswagen doesn't come cheap is that they have some of the best engineers in the world, who know the art and science of building a vehicle. The parts are better crafted, and the powertrains offered are far superior to most other companies. Germans have always been known for their car-making skills, but Volkswagen takes it to another level.
Volkswagen manufactures a wide range of cars, from an SUV to a hatchback, so there's something for all kinds of shoppers. Every part of the vehicles can endure years of use without falling apart. Now with the People First Warranty, it's not only the current owner but also subsequent owners that can enjoy the pleasure of having a Volkswagen.
To learn more details of the Volkswagen People First Warranty and how your new VW purchase can be made more beneficial, call Island Volkswagen today at 877-812-2722.
NY Volkswagen Dealership | Staten Island VW Warranty