The Volkswagen Jetta vs The Honda Civic
Compact cars are popular among individuals living in the city. These cars are easy to drive, efficient, and trendy. Two of the most popular compact cars on the market today are the Volkswagen Jetta and the Honda Civic. If you're searching for a compact car, read on for a comparison between these two top vehicles.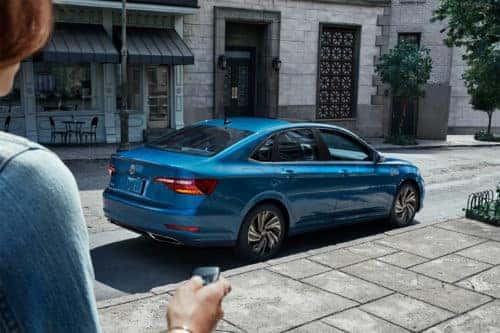 The engine of the 2018 Volkswagen Jetta is a turbocharged 1.4 liter four-cylinder engine capable of producing 147 horsepower. In addition to this boastful engine, the vehicle also earns an EPA-estimated 34 mpg combined in the city and on the highway. In comparison, the 2018 Honda Civic has a 1.5 liter four cylinder engine under its hood.
The interior of the Jetta and the Civic offer something different to passengers. Step into the 2018 Volkswagen Jetta and you will notice an extra half-inch of headroom for rear passengers, increasing comfort for adult riders. On the other hand, the 2018 Honda Civic features an extra cubic foot of storage space. Overall, the Civic is almost 3 inches shorter than the Jetta, and also weighs less. If you're seeking a slightly more spacious and heavy-duty compact car, the 2018 Jetta is more likely to appeal to your needs.
If technology is important to you, you will be impressed by the 2018 Volkswagen Jetta's available 6.5 or 8.5 inch touchscreen infotainment system, which allows for music streaming, navigation, and so much more. In comparison, the Honda Civic offers a 7 inch touchscreen, but the design is less cohesive and easy to understand than the Jetta.
For power, technology, and strength, consider the 2018 Volkswagen Jetta for your next car. This compact vehicle is a must-see, so see it for yourself at Island Volkswagen located at 1632 Hylan Blvd in Staten Island today!
VW Dealership near Jersey City | Staten Island Volkswagen Jetta