The NEW 2022 Volkswagen Golf R
The Chassis
In the new 2022 Volkswagen Golf R which is a fourth-generation Golf hatchback from this popular automaker, the VW hatchback set to arrive in 2021 comes with more fun, technology upgrades, and raw strength as never seen before.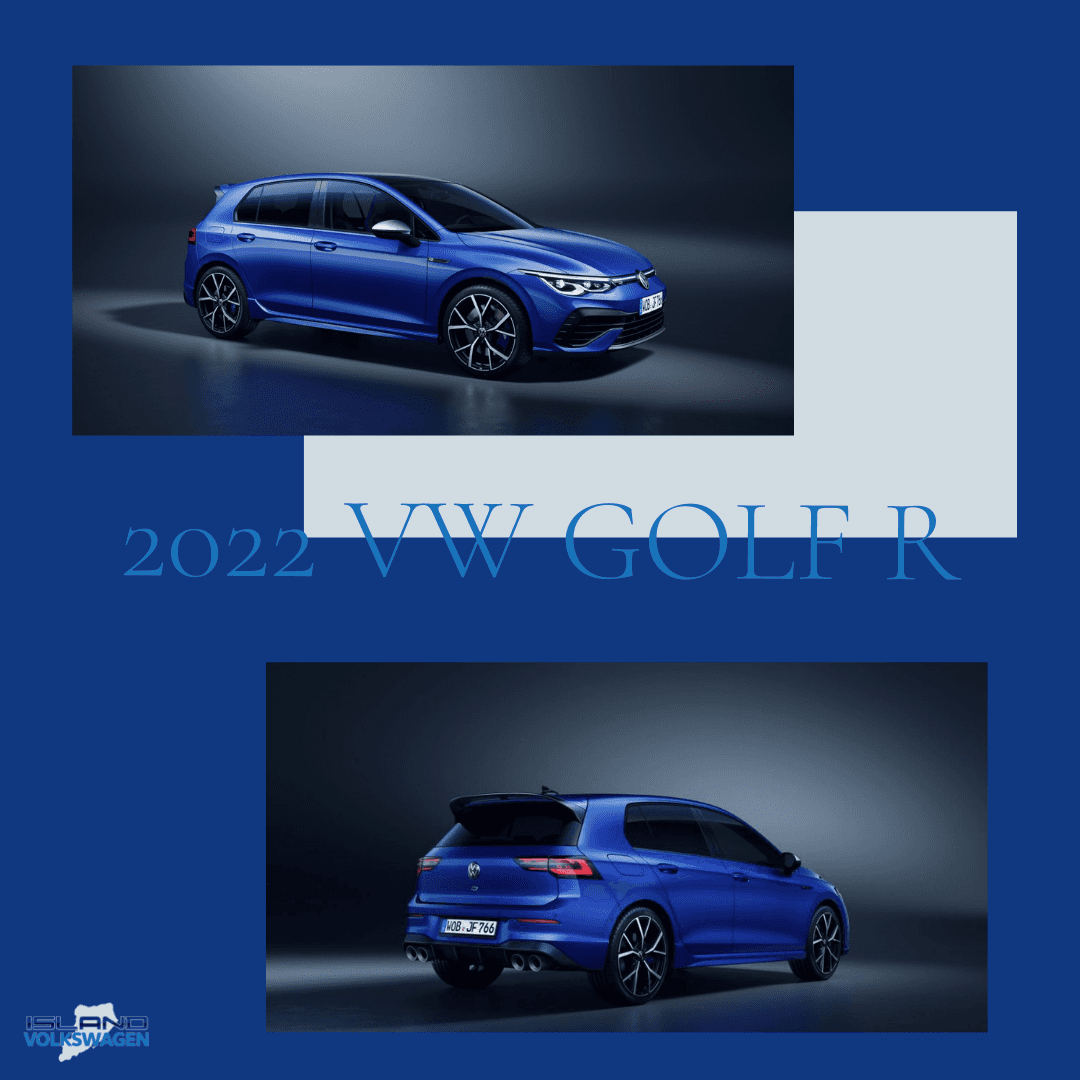 Arriving as a 5-door hatchback, this hatchback will achieve an acceleration of 62 miles per hour in 4.7 seconds, all thanks to its improved engine – the 2.0L EA888 turbocharged four-cylinder engine which provides 315horsepower strength and 310 lb. ft. of torque. It is this same engine that gives it the strength to reach a speed of 155mph at its peak.
It comes in three colors, this vehicle: black, white, and blue fine-tuned in their different hues as Deep Black Pearl Effect, Pure White, and Lapiz Blue Metallic. In line with wordings about its chassis, it is noteworthy to mention that this model has a slightly lower ground clearance than the regular Golf available in the market.
The Cabin
The seats of the 2022 Volkswagen Golf R are available as Nappa-leather trimmed seats coated in black color with blue accents; an R logo for "Golf R" is accurately represented in the shoulder section of each seat.
The steering wheel takes a cue from the seats; it is made from multifunction leather as a sport steering wheel. This sport steering wheel is heated and it has blue accents which are present on the seats. Again, the R logo for "Golf R" is visible on the steering wheel urging the driver to swap driving modes as they deem fit: Comfort Mode, Race Mode, Sport Mode, Drift Mode, and Special Mode.
Information and entertainment will be delivered via a 10" Discover Pro touchscreen with important information and entertainment software inclusive therein.
Coming soon, in a few months, this hatchback is a beauty to behold as it is a beauty to read about.
We are the best NY Volkswagen dealership in Staten Island. Stop by to purchase the new 2022 Volkswagen Golf R when it arrives next year in the United States at 1632 Hylan Blvd, Staten Island, NY 10305 or call our Sales department at 718-513-7500.
Contact Us