SUVs are the Future
SUVs are growing more and more popular in the U.S. every year. SUVs are powerful, spacious, and practical vehicles for individuals and families alike. Volkswagen understands America's love for SUVs and believes that these vehicles are the future.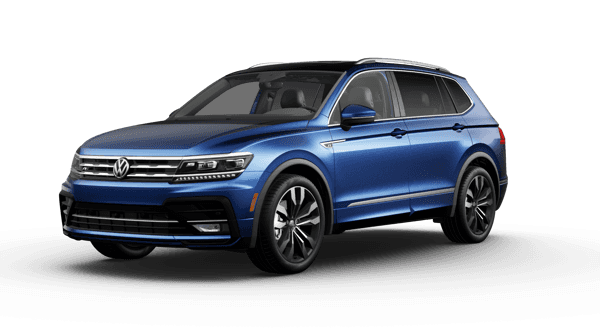 More than half of U.S. vehicle sales are SUVs. With these incredible sales, automakers across the globe are striving to design the best SUVs possible. Volkswagen is in on the game, crafting premium SUVs with incredible features and innovations.
Volkswagen performed a survey asking 1,000 U.S. SUV drivers if they plan to stick to driving SUVs for life. Of these 1,000 drivers, nine out of every 10 said they would. Drivers say they love SUVs because they are safe and comfortable. Plus, many drivers feel an increase in confidence when behind the wheel of an SUV.
"This survey confirms that our current portfolio of SUVs aligns with what consumers are prioritizing here in the U.S.," said Hein Schafer, senior vice president of product marketing and strategy for Volkswagen of America, Inc. "All of our SUVs rank high on independent measures of comfort, safety, and passenger space within their classes, and we're focused on those priorities as we develop new entries like our upcoming compact SUV that will slot in below the Tiguan."
Volkswagen SUVs offer everything drivers love about SUVs. They are safe, spacious, accommodating, and comfortable. They also have notable performance abilities. Another statistic from the Volkswagen survey even showed 80 percent of parents say they have family discussions in their SUV.
If you are in the market for a Volkswagen SUV, make sure to check out Island Volkswagen. Our new and pre-owned Volkswagen dealership is located at 1632 Hylan Boulevard in Staten Island, New York. You can also reach us by phone when you call 855-602-0808.