Recommended Every 25,000 – 50,000 Miles
Includes: Pads or linings replacement. Check calipers, hoses, and hardware. Inspect master cylinder. Replenish brake fluid. Examine tire for irregular wear.
*Must present when service order is written. One coupon per customer. May not be combined with other offers. Not applicable to prior purchases. Not responsible for typographical, digital download, or printing errors. Other restrictions may apply. Most listed prices are starting prices and pricing may vary based on make, model, specific amounts, sizes, quantity, quality, and other variables. Please see your service advisor for complete details, exact pricing, and availability.
Brake Pad Replacement
Are your Volkswagen's brakes not as responsive as they once were? Do you feel like you have to slam the pedal down to the floor to make sure your car stops? Are you noticing any squeaking, grinding, or other discomforting noises whenever you slow down or stop? It's time to get your brakes checked. Your brake system is a crucial part of your vehicle that needs regular service. Brake pads, in particular, wear out after some time. Here's what you need to know.
How Often Does My Car Need Brake System Service?
If you're actively noticing issues with your brakes or they just feel weaker, it's highly recommended that you make a brake system service appointment right away. Your mechanic will check the full system (including the pads, brake rotors, brake calipers, and brake fluid) and determine where the issue is. However, if you are not noticing active issues, you should still be getting a Volkswagen brake pad replacement between every 25,000 and 50,000 miles, depending on your driving habits. Many drivers actually choose to get them replaced once a year to prevent issues.
Front Brake Pad Replacement vs. Rear Brake Pad Replacement
When you get a Volkswagen brake pad replacement, you'll need to decide if you want all four replaced at once or to do them in pairs. An experienced mechanic will be able to let you know how worn either set is, but generally speaking, you'll need a front brake pad replacement more frequently (simply because the front brakes bear the brunt of your stopping force when moving forward). A rear brake pad replacement is still necessary every so often because they too wear out.
Where to Find OEM Volkswagen Brake Pads in Staten Island
Regardless of whether you are getting a front or rear brake pad replacement, it is important to only use OEM parts (the same is true when you are replacing brake calipers and other important parts of the brake system). OEM Volkswagen brake pads are designed specifically for your vehicle to ensure a snug fit and a longer lifespan than other kinds, which can wear out faster due to excess friction and poor sizing. OEM Volkswagen brake pads in Staten Island are supplied at certified Volkswagen mechanics and retailers.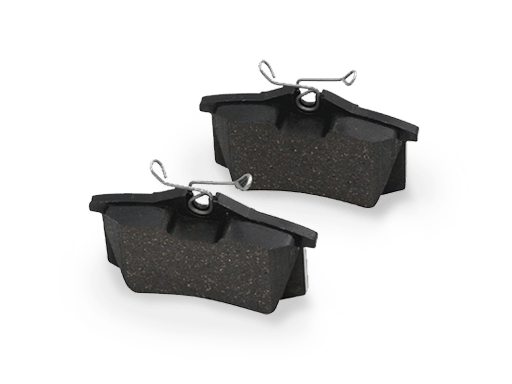 Don't Wait to Schedule Your Volkswagen Brake Pad Replacement!
When your brake pads get worn down, their metal pad backing will wear directly on your brake rotors. If you still avoid getting new brake pads, the entire backing can get destroyed or even fall out, leaving the calipers exposed. Eventually, the whole system can get overheated and so worn that you will not be able to stop at all. While this scenario sounds extreme, it can happen. So, don't wait to schedule your Volkswagen brake pad replacement. If you're in the Staten Island area, contact our team at Island Volkswagen today for service.
Complimentary Island Volkswagen Amenities
Complimentary Wi-Fi
Children's Play Area
Business Workstations
Quiet Room
Newspapers & Magazines
Vending Machines
Certified Technicians
Flat Screen TVs
Island Volkswagen, Hylan Boulevard, Staten Island, NY, USA
Island Volkswagen is located at: 1632 Hylan Blvd • Staten Island, NY 10305


Dealer Wallet Service Marketing & Fixed Ops SEO by

Search
Find Your Vehicle
Search By Keyword
Search By Filters
Saved
Saved Vehicles
SAVED VEHICLES
You don't have any saved vehicles!
Look for this link on your favorites:
Once you've saved some vehicles, you can view them here at any time.
Share
Share This
Choose How To Share: