Features of the Volkswagen Atlas & Atlas Cross Sport
When it comes to family cars, very few can match the high standards set by the Volkswagen Atlas and Atlas Cross Sport. There are various features that make these models the perfect choice for anyone looking to enjoy value for their money. Here are key features that make the Volkswagen Atlas and Atlas Cross Sport an incredible choice.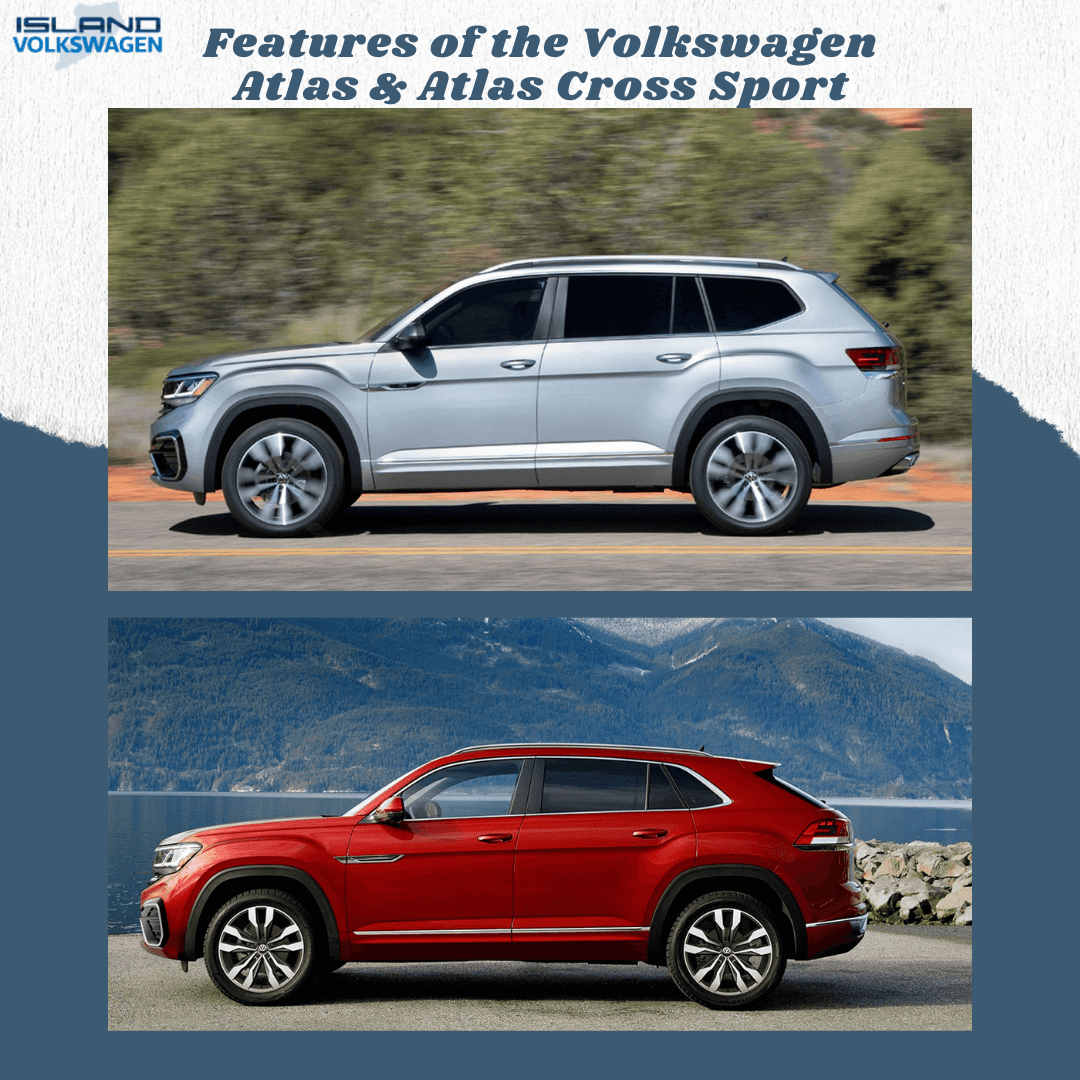 Features of Volkswagen Atlas & Atlas Cross Sport
The major reason for buying a family car is to ensure your loved ones' travel in style and comfort. The Volkswagen Atlas models boast of having the latest technology to keep you warm. The extended-range remote start kit allows you to warm the interior of your car remotely. Additionally, the heated side mirrors will help remove fog and pesky ice to ensure safe driving. The heated seats will come in handy to make sure the driver and passengers stay warm.
An integral feature that makes the Volkswagen Atlas & Atlas Cross Sports reliable is the ample storage space. Whether you are heading for a long camping vacation or simple shopping errands, these models offer enough space to fit everything.
Safety is a crucial aspect, and the Atlas models are equipped to ensure you enjoy safe rides. The key driver assistance features include adaptive cruise control systems, blind-spot monitors, plus lane and front assist technology. Also, the snow mode will help boost stability when driving in icy or snowy weather.
To cap your family's travel experience, the Atlas models have more than 17 cup holders to avoid spillages. The in-vehicle WIFI will keep the family entertained while enabling the driver to navigate traffic. The panoramic sunroof also allows the passengers to enjoy scenic views. To boost the mood in the vehicle, you can always play your favorite tunes on the 12-speaker fender premium audio speaker.
If you are looking to gift your family a unique travel experience, be sure to acquire the Volkswagen Atlas or Atlas Cross Sport. For the best deals, visit us at 1632 Hylan Blvd Staten Island, NY 10305. You can also call us on 718-513-7500.
Contact Us