Exceed Your Expectations with the 2019 Jetta!
The Staten Island Jetta is one of Volkswagen's most iconic vehicles. Volkswagen started producing this compact car in 1979, and it's still going strong with the 2019 model, proving the reliability and adaptability of this four door, five seater vehicle. Drivers love the fun and functionality of the car, making it perfect for nearly any type of lifestyle.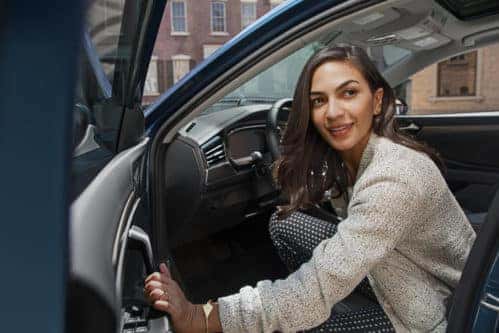 For 2019, the Volkswagen Jetta is holding nothing back. The compact car features a 1.4 liter turbocharged four cylinder engine that earns 147 horsepower and 184 pound feet of torque. The Jetta gets the job done with some extra pep in its step, which is fun and exhilarating to drive. This year's Volkswagen Jetta is built with an all-new transmission, for the smoothest and most responsive driving yet. This transmission is an eight speed automatic transmission, which is an upgrade from the previous year's six speed automatic transmission. However, if you're more of a traditional driver, you can find the 2019 Jetta with a manual five or six speed transmission as well.
Volkswagen is dedicated to making sure their passengers are comfortable and safe. That is why the 2019 Jetta comes with safety and driver assistance systems that provide a pair of extra eyes and peace of mind. The 2019 Volkswagen Jetta comes standard with blind spot monitoring, forward collision warning, and automatic emergency braking.
When it comes to infotainment, the 2019 Volkswagen Jetta is designed to assist and entertain. Apple CarPlay and Android Auto allow you to connect your smartphone to the vehicle for safe and simple voice-activation, music streaming, and navigation. The 2019 Jetta is even built with a 6.5 inch touchscreen.
Seeking a compact car? Search no further than the 2019 Volkswagen Jetta. This vehicle is designed to meet your every need and exceed your expectations, so see it for yourself at Island Volkswagen. Give the 2019 Jetta a test drive at our location at 1632 Hylan Boulevard in Staten Island today!
NY Volkswagen Dealership | Staten Island 2019 Jetta