Eight Great Traits of the 2018 Golf
Volkswagen is known for their outstanding line of Golf vehicles. These small cars combine style, with affordability, with fun. Volkswagen offers various models designed to meet the needs of various drivers, including an e-Golf that has an all-electric powertrain. If you are considering a Volkswagen Golf, check out the following blog post to learn about the car's eight great traits.
#1 – Outstanding handling and performance
Love to drive? You will love a 2018 Golf. Volkswagen's Golf vehicles have considerable fuel economy, but that doesn't hold the car back from having outstanding responsiveness, refinement, and power when you are behind the wheel.
#2 – Attractive fuel economy
As mentioned previously, the fuel economy of the Volkswagen Golf is notable, with Golf vehicles earning up to 25 mpg in the city and 33 mpg on the highway, according to EPA estimates.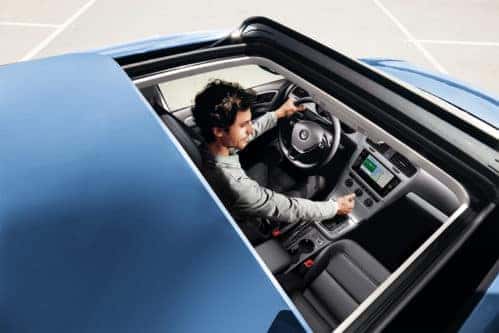 #3 – Spacious cargo capacity
Intend to transport cargo frequently with your Volkswagen Golf? Purchase a hatchback body style and reap the benefits of the 22.8 cubic feet of cargo space behind the rear seats, or the 52.7 cubic feet of cargo space when the rear seats are folded down. For even more space, think about a Golf wagon body style, which offers 30.4 cubic feet behind the rear seats, and 66.5 cubic feet with these seats folded down.
#4 – A reassuring warranty
If buying a new car makes you nervous, the Volkswagen warranty should settle your nerves. This 2018 warranty covers six years or 72,000 miles of bumper to bumper protection, and five years or 60,000 miles of powertrain coverage.
#5 – Luxurious interior
Let your Volkswagen Golf be a soothing escape, with the attractive design elements, meticulous craftsmanship, and sophisticated materials of this vehicle's cabin.
#6 – Pleasing value
When you purchase a vehicle, you want your investment to pay off. With a Volkswagen Golf, you will get your money's worth and more, thanks to the vehicle's pleasing value and affordability.
#7 – Incredible crash protection
Some worry about compact cars in the instance of a collision. However, the Volkswagen Golf models are designed with incredible crash protection. Feel safe driving in a Golf knowing the vehicle earned a perfect 5 stars in overall crash protection from the National Highway Traffic Safety Administration.
#8 – Available all-wheel drive
Live in an area with all four seasons? The all-wheel drive that comes available with Volkswagen Golf vehicles is your new best friend. The Golf can handle all sorts of road conditions when equipped with AWD.
These eight reasons are more than enough to consider a Volkswagen Golf, so visit Island Volkswagen to purchase a Golf of your own! Find our dealership at 1632 Hylan Boulevard in Staten Island to see our selection.
NY Volkswagen Dealership | Woodbridge VW Golf