Discover the Staten Island Volkswagen Financing Process
Financing a new car can be stressful, but at Island Volkswagen on Staten Island, we try to make the process easy and stress-free. We will work hard to get you the Volkswagen you desire at terms you can afford. Here is some information about financing with us: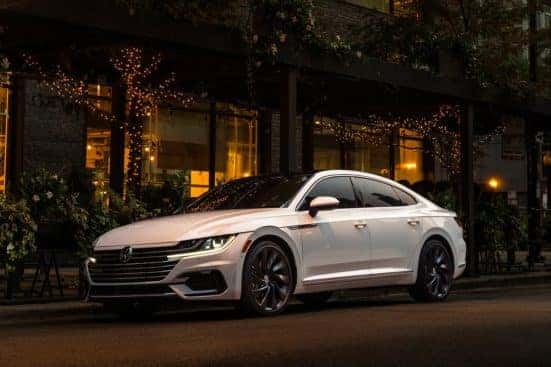 Before you start shopping
The first thing you should do before choosing your VW is figure out what you can afford. Go to our payment calculator to determine what you will need to pay for different VW models. The calculator also includes areas to add your down payment and an estimate of your current car if you are trading in. To help with your trade-in value, use our Edmunds MyAppraise Trade-in page.
Financing qualifications
We can arrange financing for a wide range of credit ratings. Of course our high credit rating customers can obtain the lowest financing rates, but we have relationships with local, regional, and national lenders and will work hard to find the financing you can afford.
Want to trade in?
We will give you a fair value for your trade-in because we want your business as a VW customer. We will take that trade-in value and deduct it from the price of your new Volkswagen. If your current car has a loan needing to be paid, that loan will be paid off first and the remainder will be used for your down payment.
Island Volkswagen wants you to have a pleasant and stress-free purchase and financing experience. Come visit us at 1632 Hylan Boulevard in Staten Island, or call us at (855) 602-0808. Come to Island Volkswagen and enjoy great driving for years to come in a new VW!
Volkswagen Financing near Jersey City