Are You Ready For The All New 2020 VW Golf?
Are you ready for the all-new 2020 Volkswagen Golf? Well, get ready, because this vehicle is getting ready to hit the roads! The eighth-generation Golf is sure to impress with striking exterior design and innovative enhancements. Read on to learn more about what the 2020 Volkswagen Golf has to offer.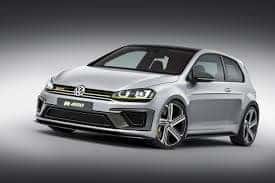 This compact hatchback is sure to make a positive first impression. The taillight design of this vehicle is similar to the Mk 7.5. However, the 2020 Volkswagen Golf will have new graphics that make the Golf stand out. It is likely that the base models of the 2020 Golf will have LED technology and some lighting functions, while high-end versions will have sequential turn signals.
There will not be a three-door version or a convertible version of the Golf in 2020. Instead, this Volkswagen hatchback will be available in a hatchback body style that is convenient and functional. The GTI and R versions of the Golf are coming to the United States in 2020, so keep your eye on what Volkswagen has to offer.
Further information about the 2020 Volkswagen Golf will be released on October 24. If you want to stay in the know with everything Volkswagen has to offer, check out Island Volkswagen! Our new and pre-owned Volkswagen dealership features the latest and greatest that Volkswagen has to offer, as well as used models that are affordable and top-quality. To get in touch with our sales staff to learn more about the 2020 Golf, feel free to give us a call at 855-602-0808. You can also visit Island Volkswagen at 1632 Hylan Boulevard in Staten Island, New York. We hope to see you here soon!