2023 Tiguan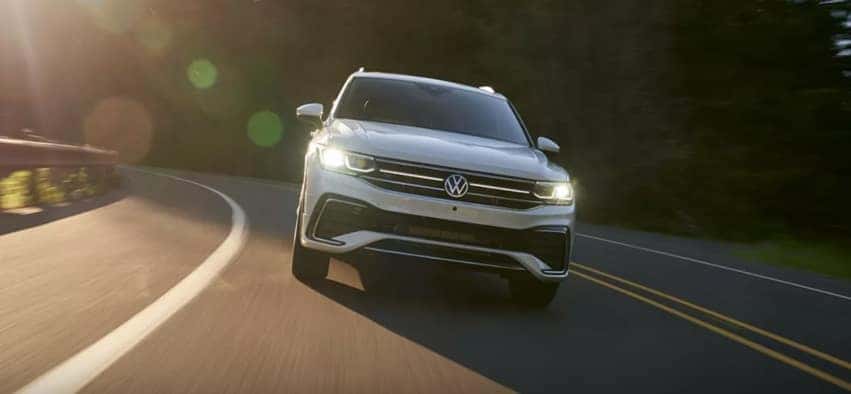 Volkswagen fans, are you ready to try the next critically acclaimed version of the Tiguan? Car and Driver rates this affordable model pretty high (9/10) even ahead of other class competitors like the Mazda CX-5 or Kia Sportage. We want to show you a few reasons to put this one on your list to test drive when you're hunting for a new SUV.
2023 VW Tiguan
Crisp Handling & Performance
The newest Tiguan edition gives you a pretty smooth ride with its turbocharged four-cylinder engine, including optional all-wheel-drive. While it's not a powerhouse in terms of horsepower or acceleration, it's one of the best SUVs for fuel economy. Its four-wheel drive gets 24 mpg in the city, and 31 mpg on the highway. The all-wheel drive versions only knock fuel economy down to 22 mpg and 29 mpg, respectively.
Great for Leg Space & Cargo Concerns
Volkswagen did a solid job emphasizing function and utility on the inside of the Tiguan. Especially if you upgrade to a third-row selection, it has plenty of leg space for people and spare room for carry-on items. Although the Tiguan won't break records for cargo space, it's class-competitive, and even the most premium trim costs only $38,975. It's ideal for small families.
Solid Interior Amenities
Is it worth it to upgrade to a higher trim? It is if you're ready for the Tiguan's optional panoramic sunroof, faux-leather seating, and other amenities. There are lots of standard and optional infotainment features such as the 480-watt nine-speaker, and Fender audio system. All versions come with either an 8-inch or 10.3-inch digital touchscreen and compete with Wi-Fi capabilities, Android Auto, and Apple CarPlay. A single electric motor powers the entry-level ID.4. This setup generates 201 horsepower and 229 pound-feet of torque. If you desire greater power, pick the dual electric motors and 82-kWh lithium-ion battery pack, which increase horsepower to 295 and pound-feet of torque to 339.
Reliable Safety Equipment
You can stay safe driving around New York with several standard safety features like forward-collision alerts and blind-spot warnings. Optional features include lane-keeping assist, adaptive cruise control, and semi-autonomous driving modes.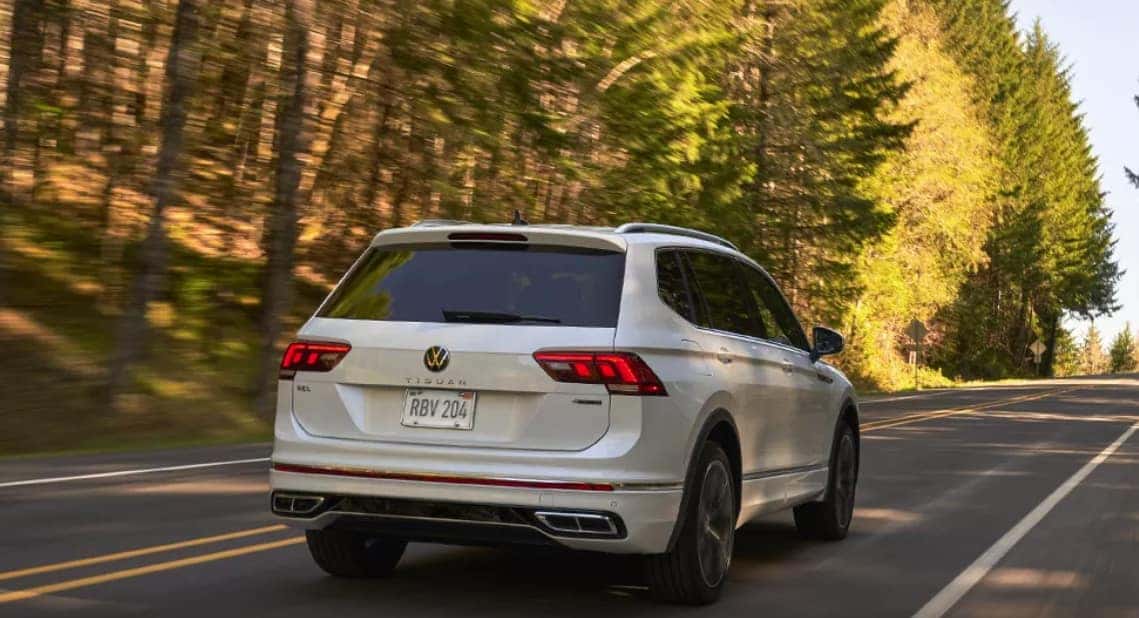 If these look like things you need for better driving around Staten Island, then the Tiguan might be your best option.
Island Volkswagen is the place to find all the new or used VW cars and SUVs with that European flare you can't find elsewhere. We're ready to help you try models like the Tiguan, Atlas, Passat, and more anytime. Feel free to contact us for more information by calling our sales department at 646-876-9260.