2022 VW ID.4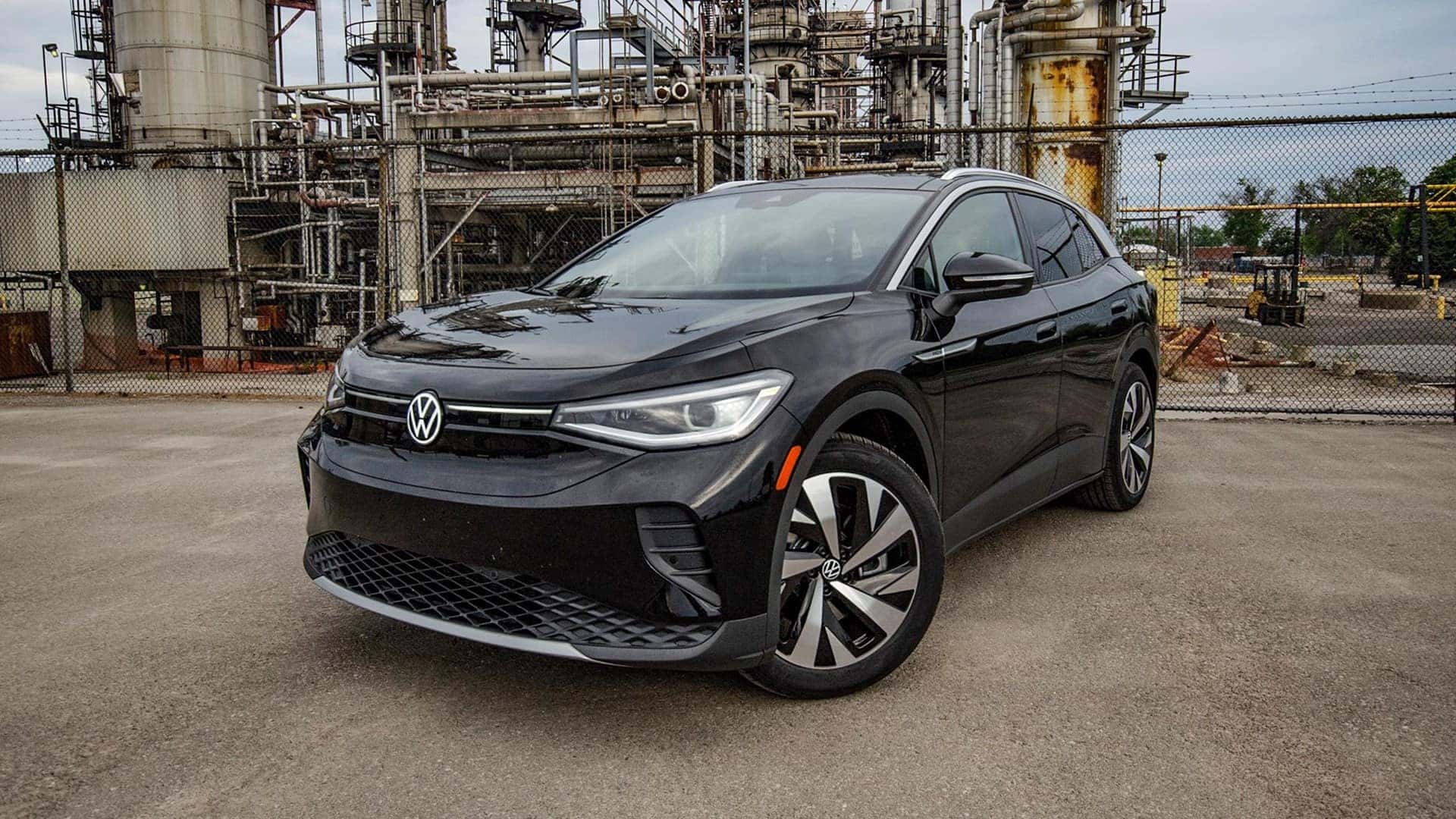 The 2022 Volkswagen ID.4 is a game-changing vehicle. This all-electric SUV is designed to combine style and thrill with efficiency. Whether you're looking for a fashionable car for your daily commute or a functional SUV to get your family around town, the 2022 ID.4 delivers.
The Volkswagen ID.4 is an SUV designed to be warm, welcoming, and accommodating. Unlike other all-electric SUVs on the road that can feel cold and impersonal, the Volkswagen feels like a family vehicle that can help you and your loved ones feel cozy and cared for during commutes.
The exterior of the 2022 ID.4 is sleek and stylish. The sweeping profile and eye-catching curves of the vehicle aren't just fashionable, but also aerodynamic. This improves the efficiency of the vehicle, helping you get the most range possible out of the electric powertrain. While the standard ID.4 is stylish, some buyers may be interested in the optional Gradient package for enhanced design. This package comes with a black roof, silver roof trim, silver roof rails, silver accents, and 20-inch wheels.
Whether you're transporting friends, family, or cargo, the 2022 Volkswagen is designed with all of this in mind. That is why the SUV offers 37.6 inches of legroom for back-seat passengers. There is also 64.2 cubic feet of cargo space behind the first row of seating when the second row is folded down, allowing drivers to transport large items with ease.
Maybe you're interested in making the 2022 Volkswagen ID.4 your next vehicle, but you're concerned about the SUV's traction on various types of terrain. Whether you live in a snowy climate or you tend to drive off the beaten path, the ID.4 can accommodate your needs with available all-wheel drive.
You don't want to pass up the 2022 Volkswagen ID.4. Keep in touch with Island Volkswagen for your chance to see this stellar all-electric SUV. You can reach us by phone at 718-513-7500.